Profile
Jens Engelhardt is a lawyer and has been advising as a highly specialized lawyer (specialist lawyer for IT law, specialist lawyer for copyright and media law and specialist lawyer for industrial property rights) for almost 20 years in IT & IP law. Since 2019 Jens Engelhardt has been listed in "Deutschlands beste Anwälte" and "Best Lawyers" for the area of Data Security and Privacy Law.
Jens Engelhardt is the contact person for companies in the field of data protection, IT security and IT compliance in connection with the development and implementation of data protection and security concepts in accordance with the General Data Protection Regulation (GDPR). When introducing new software and new technologies such as CRM systems, ERP systems (e.g. SAP S/4HANA®), HR tools, big data applications, block chain technologies, credit card payment systems (PCI-DSS), tracking systems, location-based services and social media connections, he develops data protection-compliant application strategies and solutions for companies according to best practice.
Through NOTOS Xperts GmbH, he is available for the position of an external data protection officer or data protection consultant. The aim is to enable clients to concentrate on their core business. Data protection measures and IT security measures should not impair a client's business, but rather promote it.
The team around Jens Engelhardt as managing director of NOTOS Xperts GmbH advises more than 50 clients nationwide as external data protection officers or data protection consultants.
Professional Vita
Since 2011: Member of the Advisory Board of the Institute for Information Law at the Darmstadt University of Applied Sciences
Since 2010: Lecturer for IT Law at the University of Applied Sciences Darmstadt, Department of Computer Science
2008: Lecturer for data protection law at the University of Applied Sciences Darmstadt, Department of Computer Science
Since 2008: NOTOS (Partner)
2003-2007: Engelhardt + Braune Attorneys at Law
2001-2003: Skill Portal AG | fairpartners (Legal counsel)
Since 1999: Publisher ius-IT.de – Portal for Law. Computer Science. New technologies.
1991-1998: General Studies and Law Studies at Johan Wolfgang Goethe-University in Frankfurt am Main, Germany
memberships
Publications / talks (selection)
Commenting on Sec. 20, 21, 26, 27, 29 BDSG and Art. 88 GDPR in Datenschutzrecht – Ein Kommentar für Studium und Praxis, Hrsg. Annika Selzer, Fraunhofer Verlag, 2022
Impacts of Data Protection by Design and by Default Pursuant to Art. 25 GDPR on Asian (Software) Companies, HONGKONG LAWYER 08/2020, 27 ff. (with Erdem Durmus)
Over 18 months of GDPR - a review of milestones and effects since applicability, HONG KONG LAWYER (with Erdem Durmus)
Lecture of Arbeitsgemeinschaft der Insolvenzverwalter Rhein-Main "Die DSGVO für Insolvenzverwalter" (12.12.2018)
Lecture at Tag der Immobilienwirtschaft 2018 "Datenschutzgrundverordnung: Stand und erste Erfahrungen (16.08.2018)
Lecture at Handwerkskammer Rheinmain in Frankfurt "Die DSGVO kommt! – To-dos für Handwerksbetriebe" (25.04.2018)
Lecture at IHK "DSGVO und Werbung – To-dos für Unternehmen" (13.04.2018)
Lecture "Rechtliche Aspekte der Software-Lizenzierung" within the Business Workshop "Licenses" of Telekom Deutschland GmbH (10.09.2015)
Lecture "Arbeitnehmerwechsel und Know-how-Schutz" within the information program employment law at IHK Darmstadt (13.10.2015)
together withh lawyer Björn Riedinger
Lecture "Cloud Computing – Vertragsbeziehungen und Gestaltungsoptionen" (11.09.2014)
– within the IT manager meet-up atIHK Darmstadt Rhein Main Neckar (in cooperation with IT FOR WORK), view here: Vortrag…pdf
Lecture "Wie schütze ich meine Software? – Vom Ideenschutz über den Marken- und Titelschutz zum Urheberrechtsschutz
und den technischen Schutzrechten" – joint lecture with patent lawyer Dr. Thomas Bürvenich, Tergau und Walkenhorst Patentanwälte at IT & Media, Darmstadt " (24.04.2013)
Lecture "IT-Risikobewertung in Lage- und Geschäftsberichten aus Sicht des haftenden
Geschäftsführers / Vorstands" – within the section of the committe for industry, research and innovation of IHK Darmstadt Rhein Main Neckar
at Continental Automotive GmbH (19.11.2013)
Lecture "Vertragliche Gestaltungsmöglichkeiten und rechtliche Besonderheiten beim eProcurement" at the third forum of Bundesverband Material und Einkauf (BME) (27.02.2013)
Lecture "Immaterialgüterrechte in der Insolvenz" within the Arbeitskreis InsO Rhein-Main e.V. (24.08.2011)
Data protection assessment of digital water marks in: Proceeding of D-A-CH Security, syssex, September 2010***
Lecture-battle within an event of the BVMW: "Know-how-Schutz statt Patentschutz" against patent lawyer Dr. Andreas Walkenhorst with "Patenschutz statt Know-How-Schutz" (29.09.2010)
Lecture "Know-how-Schutz in der IT" Schwetzinger IT-law days 2010 (08.09.2010)
Abschaffung des betrieblichen Datenschutzes und des Datenschutzbeauftragten bei kleinen Unternehmen?
The responsibility for links and framing Part II: The responsibility under copyright, unfair competition and trademark law*
* with Dr. Olaf Stefan Göhrs
** with Dr. Martin Steinebach, Patrick Wolf, Jee-Un Kim
*** with Dr. Martin Steinebach und Patrick Wolf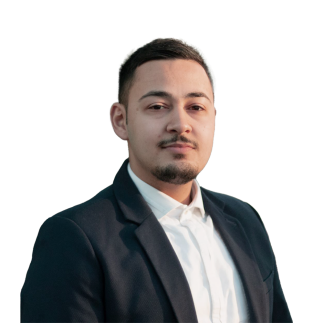 Your contact person:
Erdem Durmus
Authorized representative | External Data Protection Officer
CIPP/E
ISO 27001
Cerificates of competence for data protection officers
Basic certificate of project management from GPM